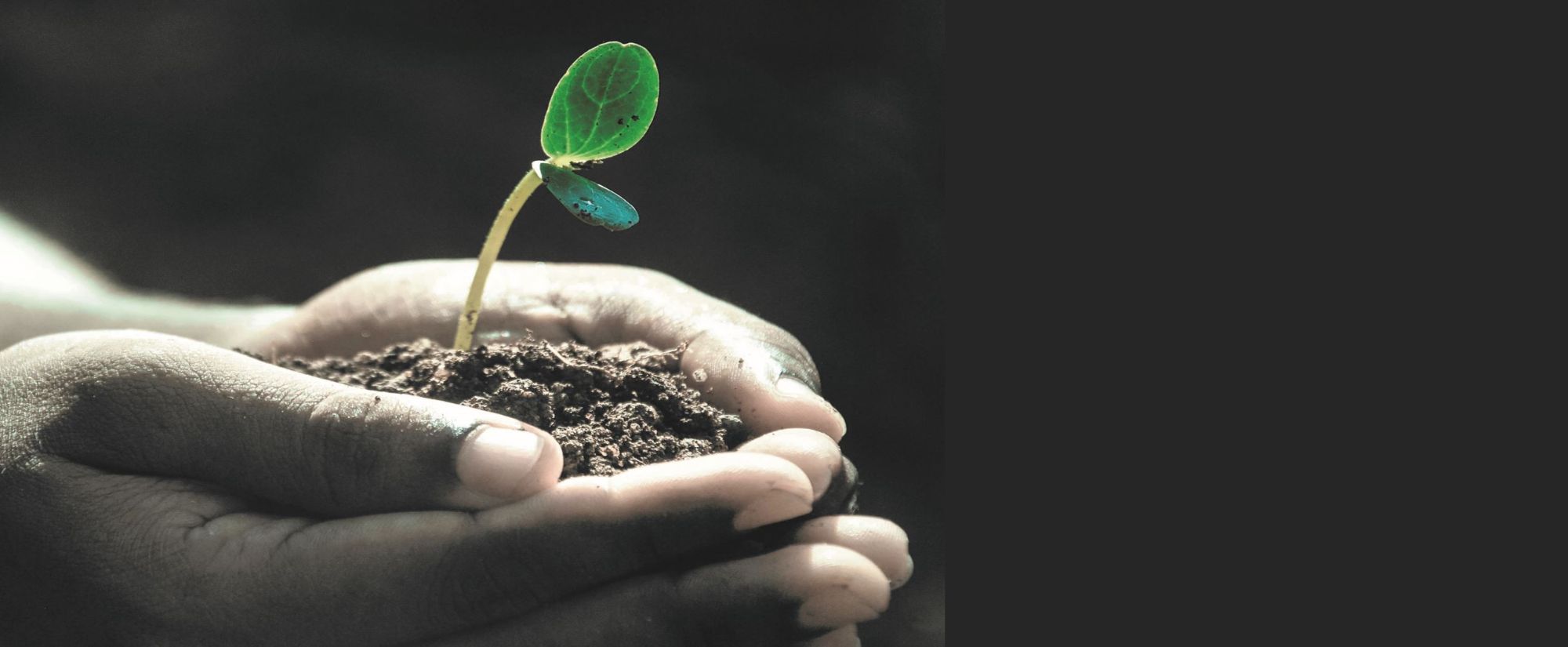 Mission:
MML's mission is to:
Transform health naturally.
Produce high quality, competitively priced and environmentally sustainable moringa products.
Create value and have a positive social impact.
Vision:
MML's vision is to become the largest and most innovative moringa producer in Africa, while keeping sustainability and positive social impact at the core of our successful commercial business model. Moringa Miracles Ltd will transform the health and lives of our employees, smallholders and partners, as well as our end consumers around the world.
Triple Bottom Line:
MML's operations will deliver a triple bottom line - commercial success, social impact and environmental impact.
Commercial success is being driven by the disruption of the moringa industry through the development of groundbreaking production innovations - MML is able to offer fresh moringa produce year-round at a guaranteed quality standard.
Social impact is amplified by breaking down the glass partitions that often seperate the private sector from the work of donors, NGOs and government intiatives.
Environmental impact is delivered through extensive tree planting that makes MML a carbon positive company, our approach directly supports two key Government of Malawi environmental strategies and the work of the Shire River Basin Management Programme.
MML's Environmental , Social and Governance credentials have been independently certified by Kudos Africa.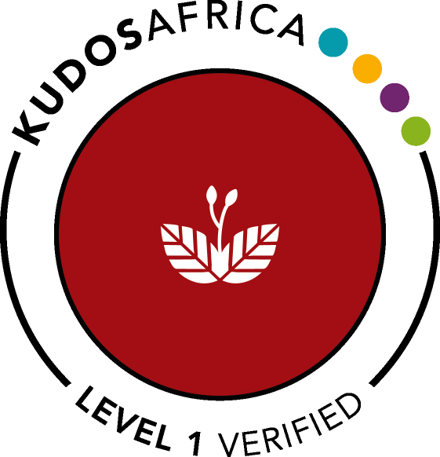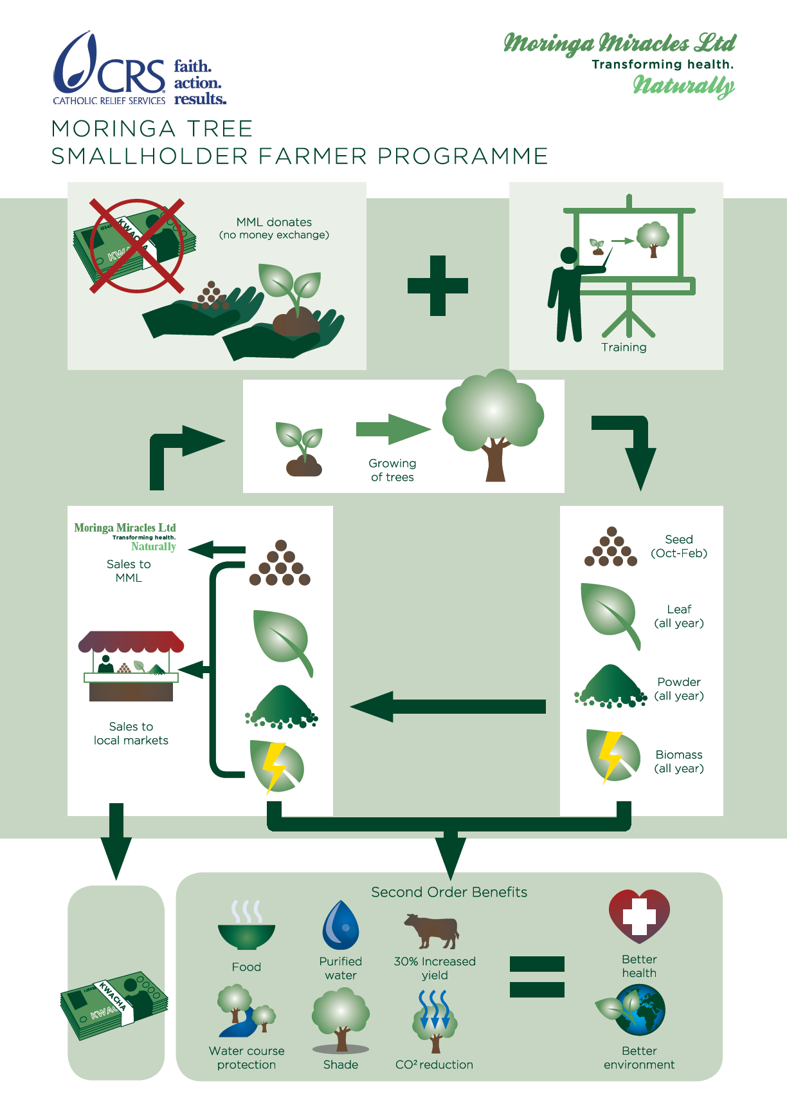 MML produces moringa leaf powder, seed and seed oil for sale to the international wholsale market. Leaf powder is produced on the company farm and seed and seed oil in patnership with 20,000 company smallholders. MML has access to a further 45,000 smallholders through partnerships with Catholic Relief Services and Irish NGO, GOAL.
Innovative production techniques allow MML to offer fresh moringa products year-round at competitive prices. We produce organic leaf powder and fairtrade seed and seed oil. Crucially, we guarantee the quality our products - something very few moringa producers are prepared to do.
MML is a zero waste company - biomass generated by leaf powder production is utilised as animal feed and crushed moringa seed generated by oil production is donated back to smallholders as a natrual water purifier in a region where 50% of rural illness is caused by dirty water.
MML will plant 3.4 million trees by 2022 making MML a carbon positive company. Tree planting takes place around smallholdings (trees grown in addition to not instead of existing crops) and deforested water catchment areas, reducing the potetnial for erosion and localised flooding.
Our management team combines decades of agricultural expertise in Southern Africa, considerable international management and leadership credentials and sound financial acumen. We pride ourselves on integrity, efficiency and professionalism; we have footprints in both the UK and Malawi and are well-placed to work closely with international buyers and / or partners.